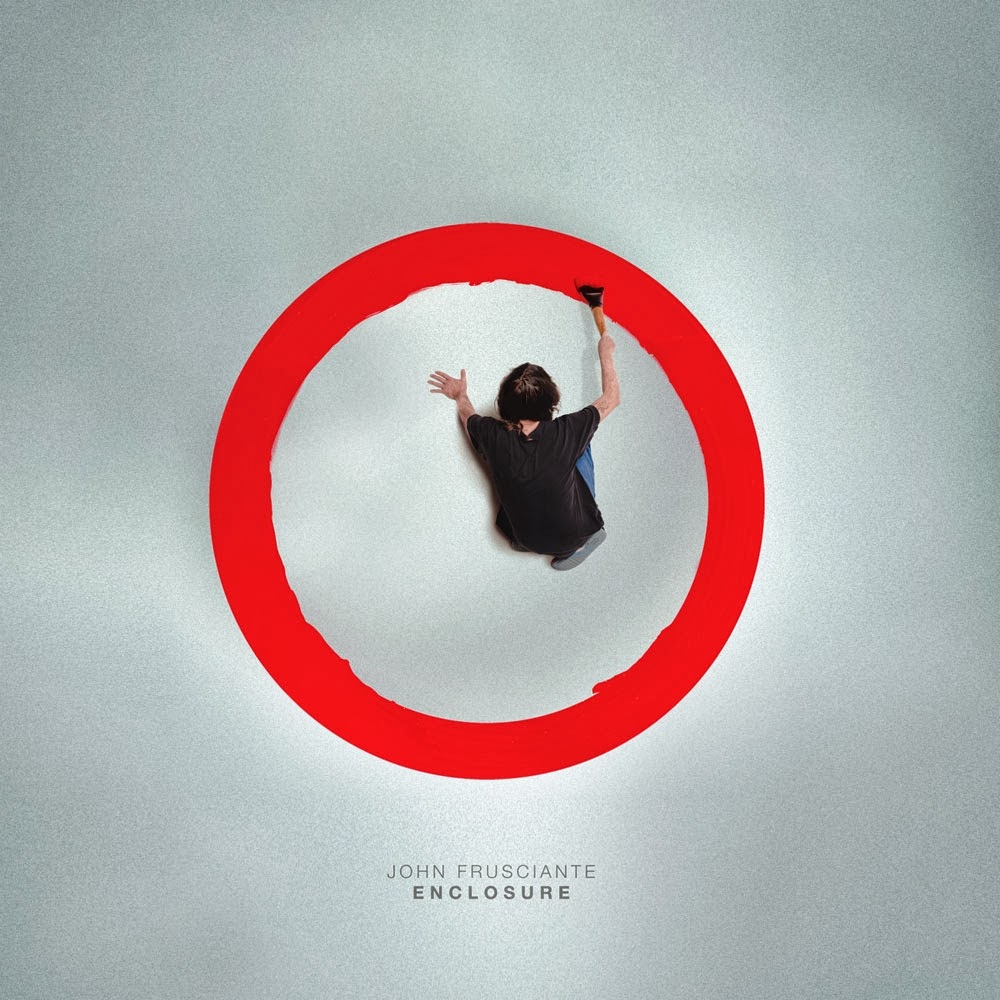 Csak így a semmiből, április 8-án új John Frusciante nagylemez jelenik meg, Enclosure címmel.
Egy kis review a lemezről:
A dark, pounding synth pulses as John Frusciante's falsetto spreads over it and chants, "I'll tell you… I'll tell you", in the opening track of his latest solo excursion. This juxtaposition is just one recope from a composer who knows how to build authentically and has become extremely gifted at layering imagery over catchy melodies. Even if some of the ideas spiral off into dissonant directions, the parts still jell.

Just as Frusciante's last few albums were forays into the prog-pop landscape, Enclosure uses drum machines and expansive effects to set the mood. Though Frusciante interjects guitar solos seemingly at will, some fans may feel the genius guitar playing he's known for is understated here, especially when compared to the influential work of his Chili Pepper past. Yet over the nine tracks, Frusciante's solos – like the one that kidnaps the entire last half of "Stage" – arrive not as mere tangents, but as the main event: Guitar is an oscillating vehicle that carries his music into new planes.

Several tunes give off a refreshing '80s vibe without going too far – think good '80s, like Peter Gabriel but with the sensibilities of Radiohead. Frusciante uses effects like organ sounds to create depth behind his strong voice as it volleys through verses, and he skillfully weaves complex guitar and keyboard harmonies into the accompaniment. All tracks have vocals except "Cinch", a more than six-minute opus framed entirely by distorted guitar arpeggios and fretboard flexing.

Frusciante is pushing the limits of his singer-songwriter and multi-instrumentalist palette, and the art he's making is a god marriage of groove and noodle, possessing the kind of balance that keeps a song a song without getting too messy or alienating the audience. It might be difficult to hear the songs as a cohesive statement across the entire album, but each individual gem is such an enjoyable capsule of creation and tinkering that it's quite an adventurous and athletic listen.
Forrás: i-m.net